Orthopedic
Fractures, Post Operative Total Knee, Hip or Shoulder Replacement, ACL injuries/repairs, Meniscal injuries, Rotator Cuff repairs and Post Operative Spinal.
Neurologic
Traumatic Brain injury, Stroke, Guianne Barre Syndrome, Parkinson's, ALS, Multiple Sclerosis, Friedrich's Ataxia, Spinal Cord injuries and Balance Deficits.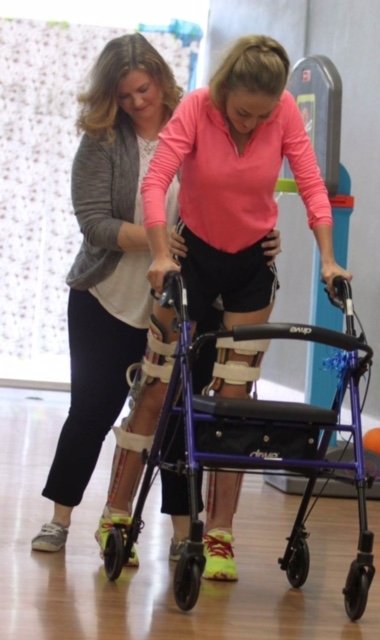 Pediatrics
Developmental Disorders, Idiopathic Toe Walking, Sensory Integration, Cerebral Palsy, Autism, Spina Bifida, Arthrogryposis, Juvenile Rheumatoid Arthritis, Muscular Dystrophy, Congenital Cardiac disorders and Medically Fragile with Chronic Illness.
Pain/Generalized Weakness
Chronic Fatigue, Arthritis, Falls, Secondary to prolonged illness/cancer, S/P Cardiac Surgery and Fibromyalgia.
Autism Integration and Educational Program
A structured program with Applied Behavioral Analysis principles to help address behavioral and sensory issues that are affecting functional learning both in basic needs and educational components. This is a custom program focusing on children who struggle with community integration, safety awareness, activities of daily living, educational retention and integrating into the classroom.
Please note that this program is not ABA certified but instead based upon Meredith's 12 years of pediatric experience as well as her undergraduate focus of study. It is cash based and not covered by insurance. The program is most successful if completed 2-3 times/week, ideally up to 5.
Cost is $50/session and Meredith is happy to break the sessions into increments that will fit the budget of your family. Number of sessions can be arranged to meet the family's financial needs as well.